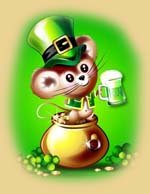 Postage Information
Products will be dispatched as quickly as possible, but in many cases, dependent on times to make or create that product. Please see each individual listing for an approximate time to allow before it can be sent to you. They can vary greatly.
Pricing includes handling and packing fees as well as postage costs. Handling fees are fixed, but postage fees vary according to weight of the parcel, destination and other factors.
For most products, postage should be displayed within the listing. In cases where this is not possible (for example - bulk tartan fabric or apparel). Please request a postage quote before purchasing by telling me the item/s that you are interested in buying.
I will find the most cost effective, secure and safest way of getting your purchase to you. Fragile or delicate products have special care taken to ensure that they arrive to you in the best condition possible.
Special Dates, Events Or Requirements?
Please keep this in mind in relation to custom made apparel, clothing, and all customised items if you require for a special event, for a specific date or if you are expecting to give as a gift. I will do my best to accommodate your needs, but quality takes time, and customised items are only made at the time of order.
Required Information to Post?
Please provide the correct information at the time of order, including delivery address and email address. If further details are required, contact is usually made through email where possible to avoid any confusion.
Can I send to a Post Office Box or a Different Address ?
Yes this is possible in both cases. I can also send to an alternative address - but this needs to be done at the time of order. Once a product has been posted, then I am unable to change the delivery destination.
Can I combine postage for more than one item to save costs?
This will be done as much as possible, but is not available for all products. Please ask first. In some cases, it may be necessary to split your order into more than one parcel, you will be advised when this needs to happen.
Postage for each customer may vary depending on the number or items ordered, the size of the items, the destination and if Insurance is requested or required.
For your peace of mind I post most of my items using boxes and tubes of ample size including packaging materials that your items are well protected.
Can I collect my item in person?
Only for customers living in MOUNT ISA QUEENSLAND, I will deliver the items by prior arrangements. All other items will be posted.
What can I do if I do not receive my parcel/s?
Contact me for the tracking number for your parcel/s so you can easily find out where your parcel is. It is not possible to supply a tracking number for all international parcels, but I will find your parcel and keep you informed as much as possible.
In relation to custom made products, please allow extra time for your goods to arrive. In most cases the goods will arrive as scheduled. All items are subject to availability.
I take great care in the packaging of my products but I cannot always predict how they are treated in the mail once they leave my custody. Extra insurance can also be used if required.
Communication is most important to me and I am willing to help you as much as possible.
If you have any questions at any time, email is the preferred method. My door is always open for assistance.
SMALL PARCELS TO THE UNITED STATES - Please be advised that slowly listings for some items will be changed. This includes some key rings, cork coasters, tea-towels, fabric swatches and some other small products.
The United States Postal system is making changes to items sent from Australia at previous cheaper rates, classing them as "non-viable". Please be advised that I will keep costs down as much as possible for these orders.
Some products will need to be sold in sets or multiples to account for the increase in postage. This will be the case until further notice. I will always combine postage as much as possible. Affected orders and customers will be contacted if they order before listings can be correctly updated. Thank you for your patience and understanding.
Email - julieburnsgenealogy@gmail.com or julieburns@foreverythinggenealogy.com.au